.
Kali | Exhibition | Illustration Book | Optical Toys | Manual "Teaching with Animation"
.
Kali The Little Vampire.
a film by Regina Pessoa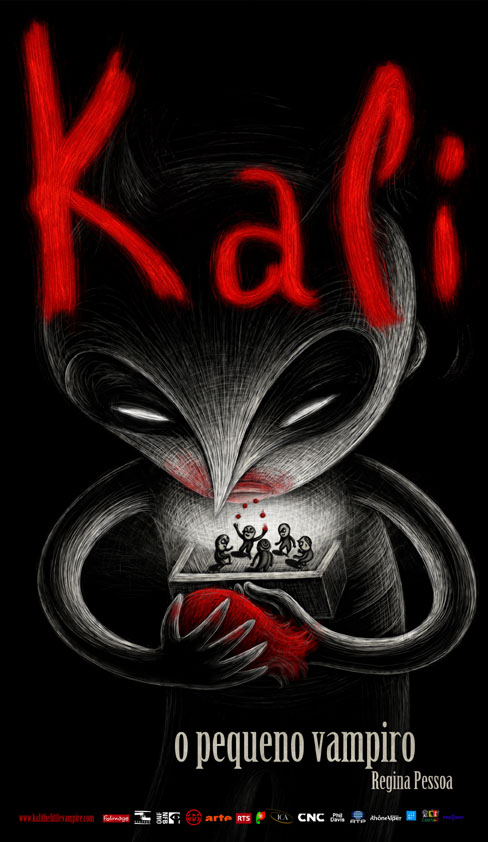 .

The exhibition of the original drawings of the film "Tragic Story with Happy Ending" by Regina Pessoa, in now at the Animafest - Zagreb World Animation Film Festival - Croatia where it will stay until June the 15th 2008.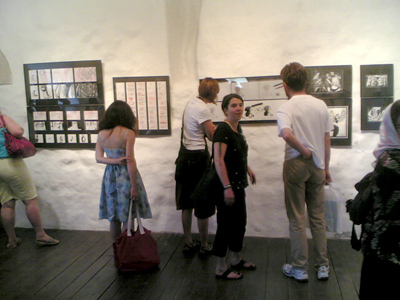 Right after this exhibition will travel to San Sebastian - Spain - where it will stay at the Okendo Cultural Center from June the 23rd until July the 20th 2008.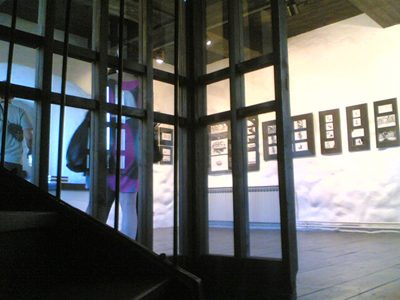 In December this exhibition will travel again, this time to Slovenia, where it will be part of the Animateka Festival, in Ljubljana.
.
Illustraion Book
The Edições Afrontamento, Ciclope Filmes and Bazaar and Co published the illustration book "Tragic Story with Happy Ending" by Regina Pessoa, in a French and Portuguese edition.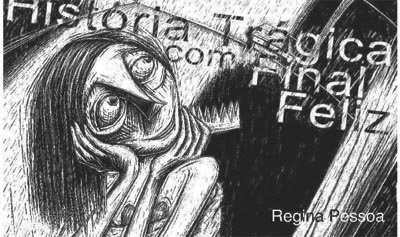 Tragic Story with Happy Ending is now also an illustration book.
In the film the images don't stay still, they are in constant motion and we can't see each one of them... so, after 200 participations in different festivals and other events, 45 international awards, 13 DVD editons and 7 exhibitions, we thought that the pictures from this film deserved to stop for while ... and so here they are resting in this book, leting us observe them completly at easy, before they come back to the restless movement of the film.
.
Optical Toys
The pictures of the Tragic Story with Happy Ending stoped and for a while they allowed us to play with them. In this magic box you can find all the secrets that can help you to discover the misteries of the moving images and the way how they can be animated.
It is available for anyone who has not forgotten how to dream.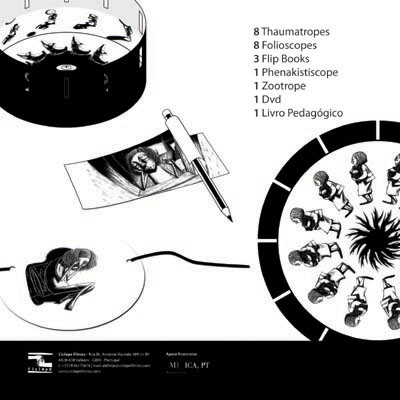 .
Teaching With Animation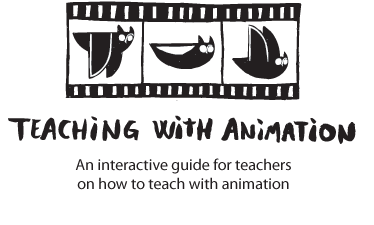 An interactive manual meant for teachers who might be interested in including animated images into their classes. This manual is the result of an international collaboration between Portugal, Dannemark, Estonia, Spain and the UK and it was supported by the European program Leonardo da Vinci.
The Portuguese team was made by Abi Feijó, Marina Graça and Sérgio Nogueira, with the collaboration of Inês Mendes, Carla Ribeira, Maria José Ramalho and Graça Rocha.
Available in English and Dannish at:  http://www.animwork.dk/twa